Gain Competitive Advantages By Developing A Superior Customer Experience (CX).
This digital brand strategy masterclass is tailored for business leaders and marketing executives seeking alignment of their marketing efforts with organizational objectives. Participants will grasp essential elements for placing customers' interests at the forefront for maximum impact and conversions. This includes conducting an organizational analysis, setting SMART digital objectives, crafting a brand identity, and shaping a marketing mix.
Attendees will gain insights into team optimization, digital communication strategy development, and control of digital brand strategy execution. By the end, participants will possess the knowledge and skills needed to create and execute an effective digital brand strategy that prioritizes customer interests and aids their organization in achieving its goals.
Competitive Brand Positioning
Optimize Brand Experience
Brand Communication Experts
Business Strategists
Digital Marketing Professionals
Entrepreneurs
Marketing Executives
Top Level Management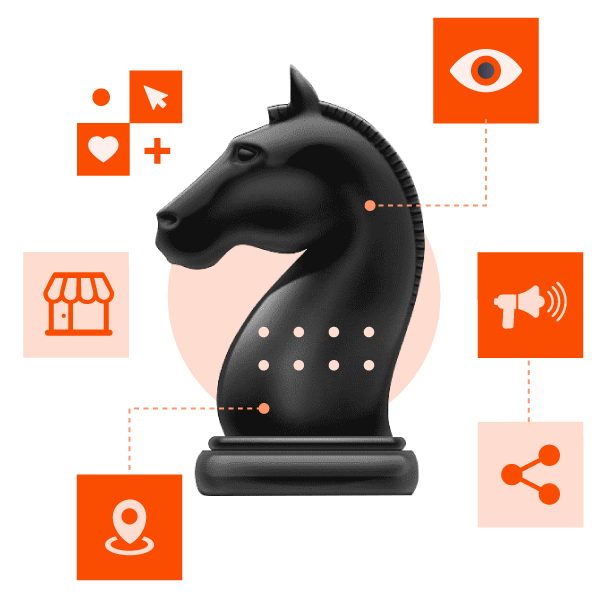 Gesora Mwasi
Founder / Lead Digital Brand Strategist at IDMA
Digital Brand Strategy Development
Drive Digital Success
The module encompasses lectures, case studies, and hands-on activities, delivering practical knowledge and skills. Attendees will acquire a deeper grasp of managing a digital brand strategy effectively, including risk identification and mitigation, as well as the development and deployment of successful digital strategies.
Upon module completion, an effective digital brand strategy customized to their organization's needs will have been developed by participants. They will also glean insights on establishing cross-functional teams for the strategy's successful execution. Furthermore, participants will enhance their comprehension of the vital role monitoring and evaluating play in sustaining digital strategy success, ensuring monthly objectives are met.
Developing An Omnichannel Brand Identity
Unlock Brand Resonance
Participants will acquire the skills to cultivate a product brand identity that positions them favorably in the market and resonates with the target audience. This fosters easy recognition and gradual brand resonance among the audience, ultimately setting them apart from competitors. This process centers on six key dimensions: Personality, Culture, Self-Image, Physique Facets, Relationship, and Reflection.
Within this module, participants will grasp the fundamental principles of brand identity development and gain practical knowledge on proficiently crafting, overseeing, and conveying an omnichannel brand identity. During the module, participants will be introduced to the six core dimensions and their collective contribution to an effective brand identity. They will also acquire expertise in crafting impactful brand identity materials, including logos, website design, social media content, and more.
Furthermore, the module will equip participants with the ability to gauge the triumph of an omnichannel brand identity effectively, employing analytics and other tools. Ultimately, participants will understand how to employ an omnichannel brand identity to enhance customer engagement and loyalty. They will develop the expertise needed to ensure consistent brand representation across all channels while measuring the outcomes.
Upon completion of the module, participants will possess a comprehensive understanding of developing and managing an effective omnichannel brand identity, coupled with the capability to accurately measure the outcomes of their endeavors.
Digital Market Development
Grow Digital Brands
The Digital Market Development module in the Digital Brand Strategy Masterclass will provide business leaders and marketing professionals with the tools and knowledge to apply different strategies to increase their online customers from strategic markets, optimize their business and operations structure, develop a robust marketing mix, build and define their brand, and measure and track their outcomes. Participants will gain the skills and knowledge to confidently identify the most effective digital marketing tactics and strategies to maximize their digital brand presence.
Participants will understand the key performance metrics to measure and track the outcomes of their digital marketing efforts including Digital Engagement, Brand Awareness, Conversion Rates, Analytics, and ROI. They will learn how to use analytics to measure their campaign's success, and how to optimize their digital marketing efforts for maximum return on investment.
Digital Communication Channels
Connect. Engage. Optimize
The Digital Communication Channels module in our Digital Brand Strategy Masterclass is designed to help business leaders and marketing professionals develop effective strategies for communication through digital channels. This module will help participants to understand their target audience's communication styles and preferences for social media, and develop the right digital communication strategies for the organization.
The module begins by delving into the different styles of communication used in digital marketing and how to best use each to reach your target audience. Participants will learn to identify the right channels and platforms that can be used to engage with their target market. They will be introduced to the various types of digital marketing, such as search engine optimization (SEO), pay-per-click advertising (PPC), social media marketing, content marketing, email marketing and many more, and how to leverage them.
The module will also provide participants with guidance on how to set the right advertising budget to drive sales and reach their target market. They will learn to properly allocate resources and review their communication strategies to ensure they are effective.
Participants will also learn best practices for monitoring and evaluating the success of their digital communication channels, as well as techniques for optimizing their campaigns. This will enable them to identify areas for improvement and adjust their strategies for maximum effectiveness.
Digital Brand Strategy Management
Drive Measurable Growth
The Digital Brand Strategy Management module of the Digital Brand Strategy Masterclass is designed to equip business leaders and marketing professionals with the necessary knowledge, skills, processes and tactics to successfully execute and measure digital brand strategy.
Participants will learn how to analyze customer needs and preferences, develop digital brand strategy action plans, and create digital content that engages customers and drives conversions. Additionally, participants will learn how to use digital marketing tools to create effective campaigns and measure the impact of digital brand strategy on the customer journey.
The module will also cover the development of digital smart sheets to manage the digital brand strategy execution and provide insightful reports to leadership for action. Participants will learn how to optimize digital media channels to drive conversions and build brand loyalty.
At the end of the module, participants will have the necessary skills and knowledge to execute and manage an effective digital brand strategy that will align with organizational objectives and put the customers' interest at the center. The module will include practical exercises, case studies and assessments to ensure that participants have a sound understanding of the concepts and can apply them to their own brand strategies.
I was blown away by the in-depth knowledge and expertise showcased in the training program. It gave me a solid foundation to excel in digital marketing. Highly recommended!
Sarah M.
The training program was incredibly engaging, with practical examples and real-life case studies. The agency's expertise is unmatched, and I feel confident in applying what I've learned.
John P.
The insights gained from the training program were invaluable. The agency's industry expertise and practical approach helped me understand digital marketing on a whole new level. Highly impressed!
Emily L.
I can't recommend this training program enough. It provided me with actionable strategies and practical tips that I was able to implement immediately. This agency truly knows how to make a difference!
Michael R.
Assess if your business and brand is aligned to win over customers and retain them over time. Discover actionable insights and data-driven strategies to elevate your business success. Our team of experts will conduct a comprehensive brand audit, competitor research, and marketing channel analysis to identify untapped opportunities. Take the first step towards growth and book your FREE discovery consultation now!
Fill the form below to book a FREE consultation: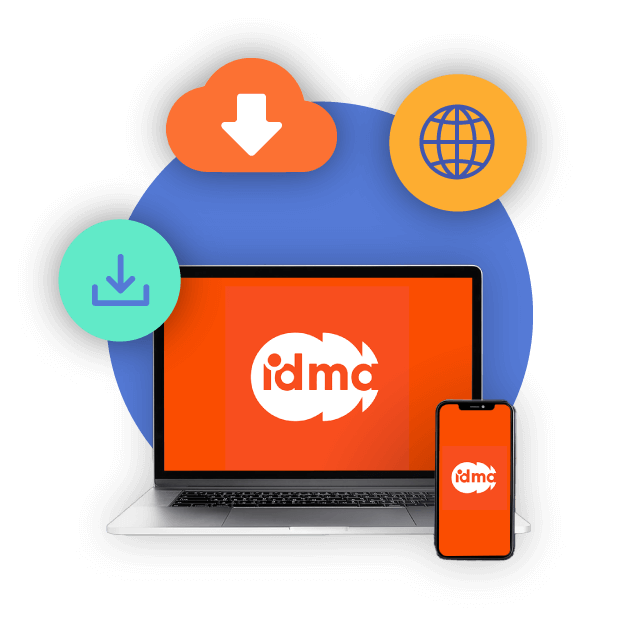 Enroll For a Digital Strategy Masterclass Today!
Course Fee: Ksh 10,000
Requirements
Full Payment and Registration
Basic understanding of digital marketing
Experience with social media platforms
Prior exposure to content marketing
Stable internet connection
This masterclass is designed for brand managers, marketing directors, and digital marketing professionals with a minimum of three years of experience.